LEAD, THE LITTLE SOLDIER
Once upon a time, there was a little soldier named Lead. He was a member of the Royal Guard in a faraway kingdom.
Lead was 60 years old, and was the head of the three soldiers that made up the Royal Guard. Their work was to protect the King.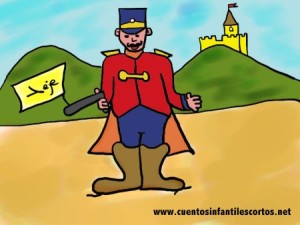 One day the little soldier went to talk to the others, "I have a mission for you and that is to slove this enigma. I am about to retire, so, whoever solves it will be the new chief".