MATILDA´S STORY
Short Story written by: Yohana Vanessa
Matilda was a girl who only liked to out to play with her friends and to go to the beach and have fun.
One day someone told her about an abandoned house where somebody was giving away sweets and chocolates to children.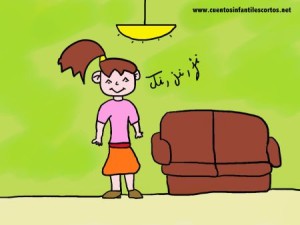 When she arrived an old woman called Perly appeared. Perly lived alone but wanted somebody to live with her, so when she saw Matilda, she locked her up in a room.