Short Story for Kids written by: Carolina Mora Arévalo.
Karen went for a walk in a beautiful garden, full of tulips and butterflies. The little girl loved nature and always enjoyed the fresh wind blowing through her hair.
She ran from one side to the other, taking care not to damage the flowers in the beautiful garden.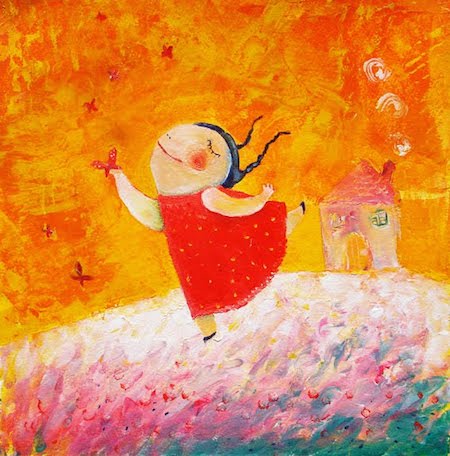 Suddenly, behind a big bush, she found a swing made from tree branches. Karen Did not hesitate for a second and jumped onto the swing, and began swinging so the wind dishevelled her hair.