THE ABANDONED DOGS
Short Story written by: Laura (11 years old)
Once upon a time, there were two very special dogs, that had an incredible power. Ron and Harry, (that was their names) could talk to people.
They were still very young, only four months old. Ron was a boxer and Harry was a labrador. They were both very good and smart puppies.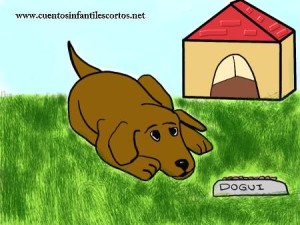 Nevertheless, the family who they were living with, abandoned them, leaving them alone on the street. The following day, a young couple, George and Lorrain passed by that same street and saw them.