Classic Poem for Children written by: A. A. Milne.
Kids! Today we publish this classic Poem written by the famous English author; Alan Alexander Milne. Do you know him? well, among other things, he is the author of the book Winnie the Pooh! Hope you enjoy his poem, also with a bear as a protagonist.
A bear, however hard he tries,
Grows tubby without exercise.
Our Teddy Bear is short and fat,
Which is not to be wondered at;
He gets what exercise he can
By falling off the ottoman,
But generally seems to lack
The energy to clamber back.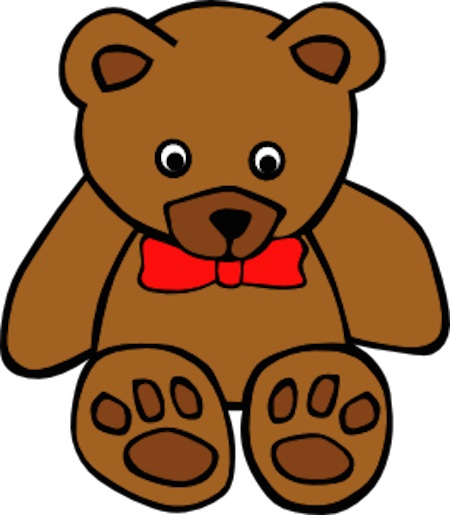 Now tubbiness is just the thing
Which gets a fellow wondering;
And Teddy worried lots about
The fact that he was rather stout.
He thought: "If only I were thin!
But how does anyone begin?"
He thought: "It really isn't fair
To grudge me exercise and air."
For many weeks he pressed in vain
His nose against the window-pane,
And envied those who walked about
Reducing their unwanted stout.
None of the people he could see
"Is quite" (he said) "as fat as me!"
Then with a still more moving sigh,
"I mean" (he said) "as fat as I!"
Now Teddy, as was only right,
Slept in the ottoman at night,
And with him crowded in as well
More animals than I can tell;
Not only these, but books and things,
Such as a kind relation brings -
Old tales of "Once upon a time",
And history retold in rhyme.