THE PRINCE AND THE PAUPER
A short version of the story written by Marc Twain, The Prince and the Pauper.
Once upon a time there were two twin brothers from a Royal family that were separated at birth because their family could only take care of one of them.
The one that stayed in the kingdom became a Prince and Tom, the other child ended up as a beggar.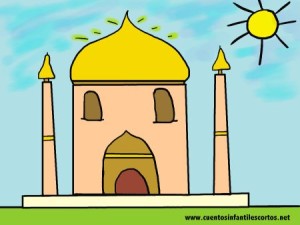 Neither of them knew the other, but one day, when they were six years old, they met in the street and couldn't believe what they saw, it was like having a mirror in front of each other.
On that day, the twins passed the time talking about their lives to find out why they were separated. After a few hours they had an idea, and that was to swap their clothes and live the other's life, and so that is what they did.
Days in the kingdom passed, and everybody noticed that the Prince had changed. He had forgotten all his old habits and that made people think that The Prince was going crazy.
So the people in the palace decided to take him to a mental hospital. At that moment his brother appeared. "Don´t! He is not insane!"- he shouted.
Everybody in the palace was surprised to see a beggar who really looked like the prince.
The prince told them the whole story about his brother. So Tom was named the prince´s councillor and they lived happily ever after.
THE END
Share this short story for kids with your friends on Facebook, Google +, or Twitter with the buttons you'll find at the beginning or end of the story. Thank you! Stories for kids written by: www.shortstories.net (a pseudonym).