About usAbout Short Stories Team
Shortstories.net came about from a personal wish to write stories that would help children learn positive values by means of entertaining tales that also encourage reading ability and intellectual development.   And this wish originally came about from the personal experience of a young girl with lots of nephews and nieces, to whom she would read bedtime stories…
It is essential to maintain and cultivate the imagination and excitement of little ones. "Short Stories" is aware of the importance of education for even the youngest of children, which is why reading our children's stories is a fun way to learn.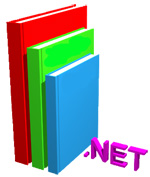 Our aim is for all the stories we publish to contain an educational message whilst also being entertaining. The stories are created by our editors and are exclusive to our website. They are intended to be used for sharing happy moments with children, who will have fun as they learn about human values such as friendship, solidarity, tolerance and much more.
If you would like to create and write stories, please feel free to contact our website to share them. Just send your story/stories to our email address info.shortstories@gmail.com with your name or pseudonym and we will publish it on our homepage. In each case, you always will retain the right to appear like the author of the story. And it is completely FREE.
We hope that our educational work will continue to reach more people, so if you like our stories, please share them with your friends. We would be happy to hear what you think about them on the comments section on each story