MILA´S BEST FRIEND IS MOVING
Short Story for Kids written by: Blanca Ibañez Garcia.
Once upon a time there was a girl called Mila, she was a genius, was studying at the university with only six years old. Her family was very rich, one day found out that her best friend, her cousin´s neighbor, had to move to Salzburg, because her parents were divorced, and had to go to live with her mother. They wanted to help in every possible way.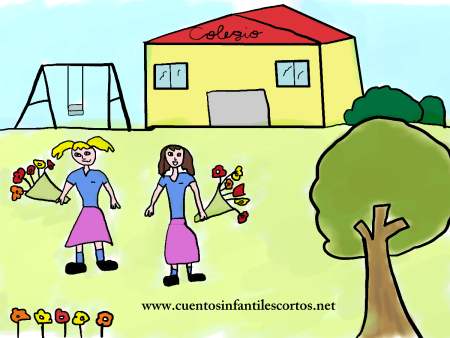 Mila proposed her to stay with her at her house, she suggested her to think about it, Mila would love to be with her friend forever. She impatiently expected her friend´s news while was studying.