THE FAIRY GODMOTHER
Once upon a time there was a castle in which lived a group of fairies. The leader of all the fairies in the world also lived there and she was called "Fairy Godmother".
The fairies were all orphans and considered Fairy Godmother as their mother. She always told the rest of the fairies what to do.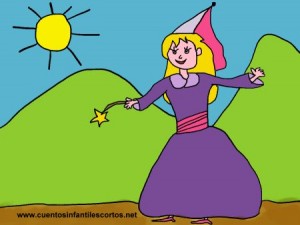 One day, one of the fairies named Lily was tired of Fairy Godmother´s orders, and decided not to obey her.