PAPER NEEDLE
Short Story for Kids written by: María de las Mercedes Semhan.
She bent every time somebody wanted to thread her, she resisted contact with a thread. But one day, she saw him and fell in love just looking at him.
It was a special thread, his colors, texture, stretchiness and thickness. Everything was particularly charming.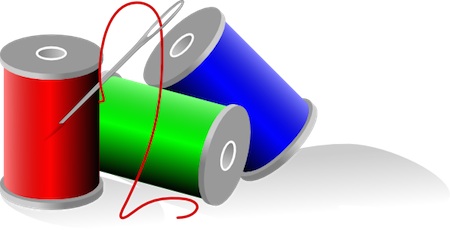 "It´s the most beautiful thread I've ever seen" she exclaimed. She whispered to her family of soft needles and invited them to meet her lovely Mr.Thread.