THE UGLY DUCKLING
Short Story written by: Ana Maria Amarfil.
Once upon a time, there was a mother duck that laid ten eggs, but one of the eggs was different. It was big and spotted, not like the others which were small and white.
One by one all the eggs hatched. The big egg was the last one to open, and when it did, a curious baby duck appeared. He was grey and much bigger than his brothers and sisters.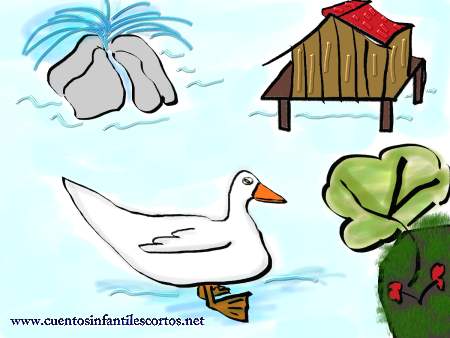 The rest of the ducks always made fun of him, even his brothers and sisters. He looked different and the poor duck thought that he must be the ugliest of them all.