SLEEPY MOON (FIRST PART)
New Short Story for Children written by: Rosa Maria Martin – Moreno Navarro.
Mathew was a kid living in a small town beside small mountains. He liked to watch the sky every night, searching for the moon to watch it and admire it.
Sometimes he looked at her so much that his eyes were hurting, and used to end up falling asleep on the edge of the window.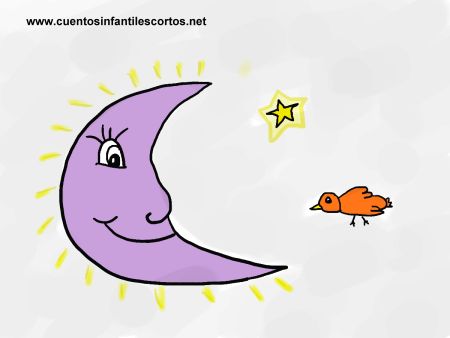 His mother worked in a bakery, and sometimes made a small white and rounded bread, with two eyes and a smiling mouth to give it to her son saying:
– "Here Mathew I brought you a little moon".