THE SLEEPOVER
New Short Story for Children written by: Laura Vaquera.
Once upon a time there was a girl called Lauren, she was always organizing pyjamas parties.
One day, she invited her friends Monica, Rebecca, Rachel and Mimi. Their parents brought them to Lauren´s house and Vanessa, Rachel´s cousin, took her.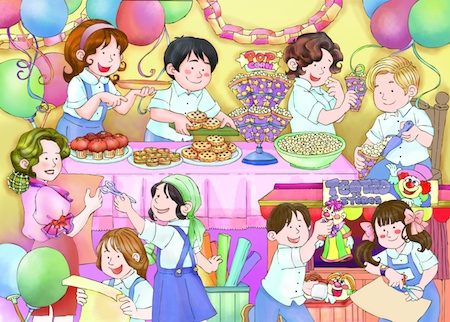 Lauren´s mom apologized to Vanessa because the pyjamas party was only for the girls and she could not stay. They left the meeting room, and Vanessa went home too sad, but rules were rules. Rachel did not say anything and went to play with her friends.