THE CRICKET AND THE TOAD
Short Story written by: Estefany Munera Gómez
Once upon a time there was a cricket playing hide and seek in the forest with his friends.
The cricket hid behind a tree where a toad lived. The toad had no friends because he was ugly and fat.
The toad was crying when the cricket arrived, "Why are you crying?" – it asked him.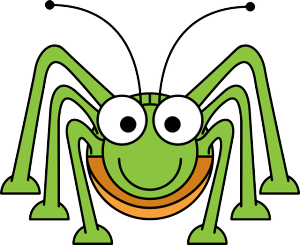 "I have no friends" – said the poor toad – "Do you want to be my friend?" – said the cricket.
"But don´t you see that I am ugly and disgusting?"