THE GIRL WHO WAS LOST ON THE BEACH
Short Story for kids, written by: Antonella Martinez Piriz.
A long time ago, there was a girl called Eve who lived with her father. Her dream was to go to the beach. She really wanted to be there.
When she arrived at school she asked her friend if she had been to the beach. Her friend told her how beautiful t was and how Eve was going to love it when she could see it.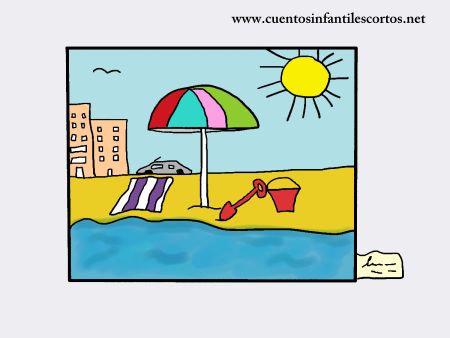 Then Eve went home, took out her bike and rode to the beach. It was really, really far, but she didn't care because it was her dream.