THE LAMPPOST WITHOUT LIGHT
Once upon a time, there was an old lamppost named Claudia, which had always lived in the central square of a small village by the sea. Claudia the lamppost had spent her entire life illuminating the central square of this coastal town together with a few other lampposts.
Every day, when the sun disappeared over the horizon things were hard to see, so Claudia would turn her great light bulb on, and shed light and happiness over the town.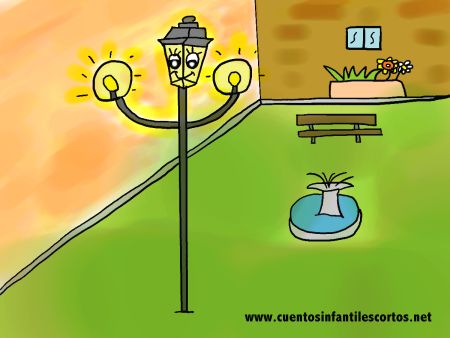 One day something horrible happened. As the sun was setting on the horizon, neither Claudia the lamppost nor any of her friends lit up. "Do you know what is happening?" Claudia asked her friend Izzy, "It's the first time in 50 years that something like this has happened to me" – "I have no idea what is going on," replied Izzy just as surprised as Claudia, "but look around you, the entire town is dark," she said.