THE MAGIC RIVER
In faraway mountains there was a magic river that turned everything near him into life.
The Stones rolling down from the road above were transformed into a huge trees next to the river.The broken branches that fell into the river turned into beautiful fish.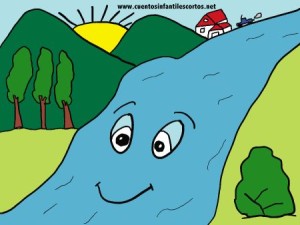 Nearby the mountains there was a village where the citizens used cars to move from one place to another instead of walking. They didn't realise what would happen if they used the car all the time.