JULIA
Short Story for Kids written by: Ilca Solima.
When the cock John; the lord of the yard and of the firs ray of sun, was still not awake, Julia was already running through the wet field due to the aromatic dew; without shoes and moving her dark and curly hair, greeting the wind...mmm…the wind, Julia loves it so much…and he loves her back caressing her every morning.
Arrived running to the wheat field and lied down on her back, contemplating a spider web under the sun.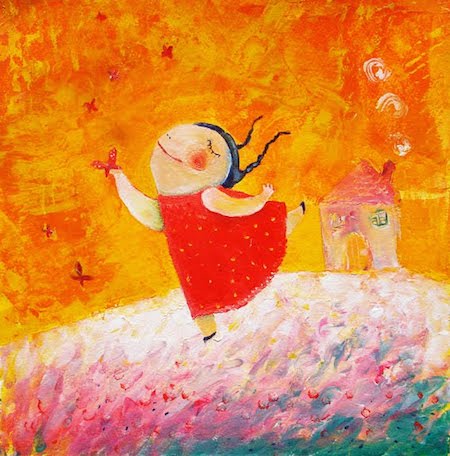 Julia welcomed the king of the sky smiling; he took off his pyjamas cap and greeted her back with a little gold ray of light that you can only see before the cock crow. And the playful little dove kept it inside her pocket.