THE WRITER AND THE DOVE
Short Story for Girls and Boys written by: Josefa Peña Cuevas.
He was called Peter, I´m not sure if it was his real name, but I did not care his name, what  I liked were his Stories.
He was always writing in the morning, he loved writing at that time, listening the birds singing.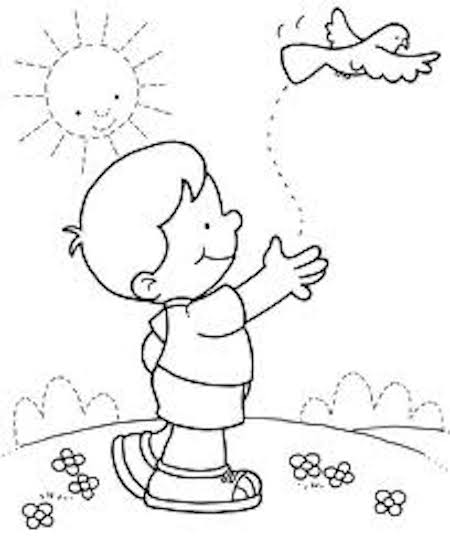 One day, a little bird told me that saw him writing a story on the feathers of a dove. All birds were looking at him meanwhile he was writing, they wanted to know what was he writing; and when Peter finished writing on the dove feathers, let her fly.