THE SWIMMER CLOWN
Once upon a time there was a clown who really loved swimming. He participated in important competitions all over the world.
He was a very good swimmer and he also dressed up as a clown in competitions, and that´s why everyone knew him as the swimmer clown.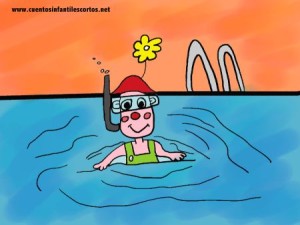 He was one of the best swimmers in the world, actually, and he won any competition he wanted, nevertheless, everybody knew what he did in every competition.