THE LOST PET
Short Story written by: Isabela Betancur
There was a little puppy who was very happy.
He lived with his family in a big house and they always went for walks together.
One day, he went out alone to look at the flowers and breathe in the fresh air, and when he went back home he found that his family weren´t there.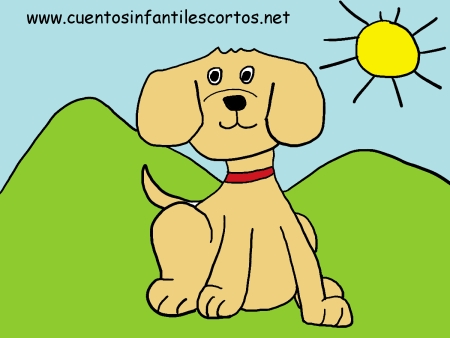 His family had moved to another house and the poor puppy was now lost.
The puppy was very sad as he searched for his family when a red car stopped in front of him.
When the car door opened he couldn't believe it.
It was his family! They had been looking for him to take him to their new home and now they had found him they could live happily all together.
THE END
Share this short story for kids with your friends on Facebook, Google +, or Twitter with the buttons you'll find at the end of the story. Thank you!