THE SHEEP
Short Story written by: Nathalya Alejandra
Once upon a time there was a sheep called Anna whose parents were hard working. She was a sheep that was easily scared, and so was scared almost always. She was especially scared to get her wool cut. Her parents were always trying to cheer her up, saying that she should not be scared.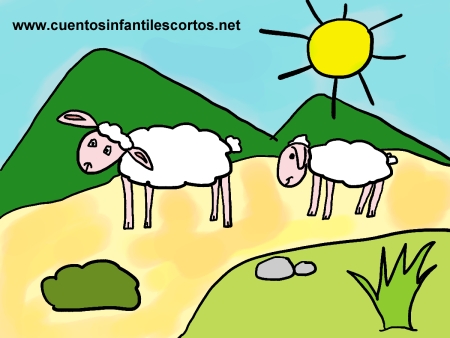 One day, she went to the park to take fresh air and met two cute rabbits. One of them was called Lena and the other Steve. Somebody had treated them badly and when Anna discovered this, she went to look for a friend to help them. Then, she went back home.
Later, she went outside to find her new friends but instead, she met a bear and they became very good friends too and Anna was not scared any more.
THE END
Share this short story for kids with your friends on Facebook, Google +, or Twitter with the buttons you'll find at the end of the story. Thank you!