CLIFF THE DOG AND THE THREE CHIHUAHA PUPPIES
Short Story written by: Almac Rocha
Once upon a time there was a dog who lived with a family that had an asthmatic daughter.
As the dog was alone, the family decided to buy another dog to be his friend. It was a little dog called Chik. That night, the family ate fish and the little dog swallowed a fish bone and died.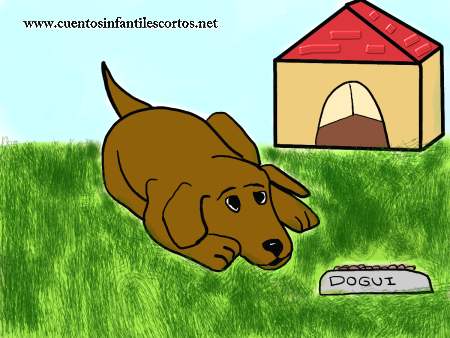 And so they bought another dog and named her Baby. One day,  they took her for a walk and somebody stole her.
After two years, the family bought another puppy called Peggy. She was very naughty and didn´t like to be touched or caressed. The asthmatic girl was worried about her dogs.
One day, Cliff; the dog she had had since she was little, escaped. The girl spent three days crying but finally the dog came back home.
The dogs always played together and loved each other. Peggy had puppies and the whole family lived happily ever after.
THE END
Share this short story for kids with your friends on Facebook, Google +, or Twitter with the buttons you'll find at the end of the story. Thank you!