KATY THE LADYBIRD
Short Story written by: Pau (Argentina)
Once upon a time there was a ladybird called Katy, who was so ugly that she never went out with her friends. The only thing she did was buy food and supplies once a year to keep at home, because she was very embarrassed to go out the rest of the year.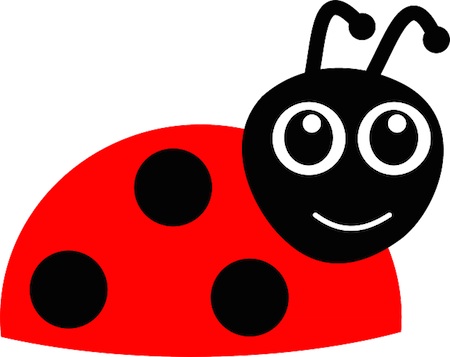 One day, another ladybird visited her and told her how beautiful she was. She said that she wasn't ugly at all and explained that she had had the same problem before but had not given up, but had fought and fought her problem until she reached her dreams without worrying about anything else. That´s why she had visited her, to say: "Don´t feel like you do, my friend. You are very beautiful!"
They both became very good friends and went everywhere together.
THE END
Share this short story for kids with your friends on Facebook, Google +, or Twitter with the buttons you'll find at the end of the story. Thank you!