LEARNING THE LESSON
New Short Story for Children written by: Samaria Isai López Beltran.
Once upon a time, there was a kid going out of his house, he was going to ride his bicycle, suddenly, turned to the left, because had seen a girl passing.
As he was distracted, a car passed really near and almost ran over him; he fell to the ground, got hurt, and the bike broke in peaces.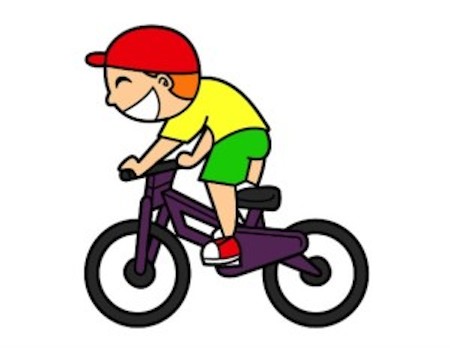 The kid went back home with many scrapes, wounds and a broken leg.
His family used to advise him to not ride his bike during those hours, but the kid did not listen, disobeying his parents.
So, he learnt the lesson, and never disobeyed his family again, because it was always for his own good. The kid learnt the lesson.
And that is the end of the story…
Values of the story: This Short Story teaches to not disobey your family or people by your side.
Share this short story for kids with your friends on Facebook, Google +, or Twitter with the buttons you'll find at the end of the story. Thank you!