LENA AND THE STAR
Short Story written by: Paky
Lena was a lively, naughty and frightened dog. She really loved her friends John and Tim. But when they were in class she had to stay alone at home and didn´t like it at all.
One day when she was alone at home, she heard a strange noise coming from upstairs. She went to check and couldn´t see anything.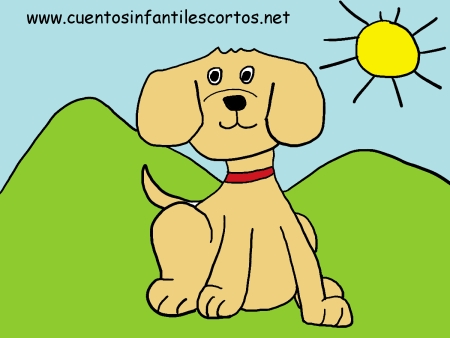 Then she looked out of the window and there was a special brightness coming from the sky.
-"What a shiny star!" – Said Lena
The star was also alone that night, but Lena was very happy because she would never be alone again, because her new friend the star would always be there.
THE END
Share this short story for kids with your friends on Facebook, Google +, or Twitter with the buttons you'll find at the end of the story. Thank you! Stories for kids written by: www.shortstories.net (a pseudonym).