THE GIRL AND THE FAIRY
Short story written by: Santa Margarita Oropeza
There was a girl who was always very sad, bored and alone.
One day, a fairy appeared and asked her:
"What´s wrong? Why are you always so sad?"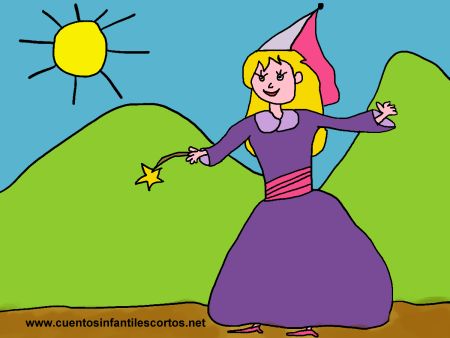 "I´m not happy because nobody cares about me, nobody even notices the things I do for others" – replied the girl.
"That´s what you think, but there is always someone observing you up there and is happy because they know the nice things you do for others."
"But I would like to see people be grateful." – said the girl.
"Everytime you do something good, God is happy and proud of you."
The girl decided to change her behaviour from that moment on, "I won´t complain any more but will just make my God happy",
Time passed, and the girl grew and became a happy adult, involved in charity work, helping the sick and people in need. Everybody loved her.
When she grew to be an old woman she was surrounded by lots of people who loved her, and she died happily, satisfied with her life.
She went to heaven and is now there with the angels.
THE END
Share this short story for kids with your friends on Facebook, Google +, or Twitter with the buttons you'll find at the end of the story. Thank you!