THE GIRL AND THE CHOCOLATE HOUSE
Short Story written by: Naiaomi.
Once upon a time there was a girl who lived in a faraway village. She had to obey her mother now she was feeling better.
It turns out that two years ago the girl did not have to go to school and that her mother had given her permission to walk through the fields, but she first had said: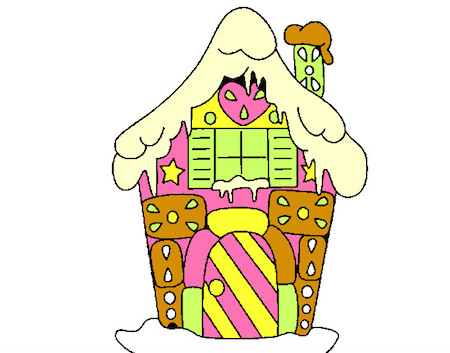 – "Be careful of the chocolate house, and don´t talk to strangers".
-"Yes, mum"
But the girl then ignored her mum and went directly to the chocolate house nearby. Mister Candy had put a cake outside for the girl and then captured her and put her inside a cage so that he could eat her the very next day.
But as the girl woke up earlier than Mister Candy, she found the keys to the cage, opened the door and ran back home. When Mister Candy woke up she had gone.
When the girl arrived home she told her mum everything but was forgiven because the girl had learnt her lesson.
THE END
Share this short story for kids with your friends on Facebook, Google +, or Twitter with the buttons you'll find at the end of the story. Thank you!