THE GOOD GIRL
Short Story written by: Manuel
This is the story of a girl, who had a normal family. The story says that there was an old woman walking down the street near a park. She had been shopping at the supermarket and was carrying plastic bags. When the little girl, who was playing in the park, saw her walking with the heavy bags, she did not hesitate to go and help her. The thankful granny gave her lots of candies and asked her:
"Who taught you such good manners?"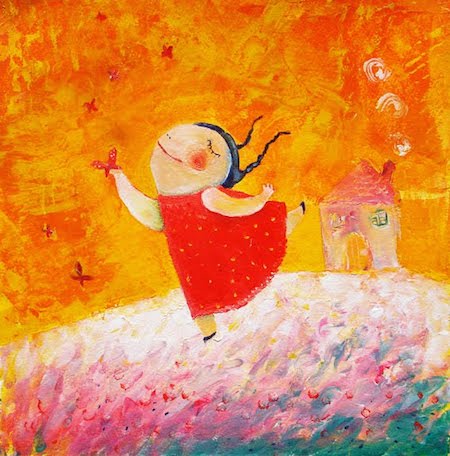 The girl said that her parents had, and the granny was very happy to learn that the girl was always going to be so good.
And the girl went back to play very happy.
When she saw her parents arriving from a shopping trip, she went to tell them what had happened with that granny. She told them that she had helped carry her shopping bags and that the granny had given her sweets in exchange.
Her parents, said smiling:
"Well done! It´s good to be nice with old people. We have something for you because you are a very good girl".
The girl saw a new bike, just what she wanted, and was very happy and went riding to the park.
THE END
Share this short story for kids with your friends on Facebook, Google +, or Twitter with the buttons you'll find at the end of the story. Thank you!