RACHEL AND HER FRIEND
Short Story written by: Ana Isabel.
Once upon a time, there was a girl called Rachel, who studied at a school called Mery Mazzarello. Rachel was very happy but her classmates were very mean to her and made her feel bad. She looked for help and told her teacher, but the girls kept annoying her.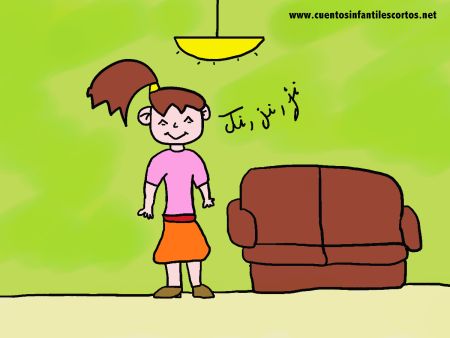 One day, Rachel was playing when one of her classmates approached her and asked her to be her friend. Rachel thought that it was a joke but it wasn't. After several days everything around was filled with happiness. Her classmates realised that they did not have to be rude to her, and that they had to respect her and to be her friends.
After this, they always played together during break time in the school playground, did their homework together and never had an argument and only had fun at school.
THE END
Share this short story for kids with your friends on Facebook, Google +, or Twitter with the buttons you'll find at the end of the story. Thank you!