SINGER GIRL
Short Story written by: Dayana (Honduras)
Rose was a little girl who had dreamed of being a singer ever since she was three. Singing was her passion and she really loved music.
One night she dreamed that she was singing on stage and everybody clapped because of her beautiful voice.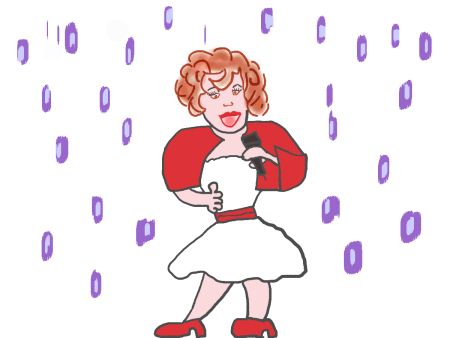 The next day the school prepared a talent show. It was her opportunity to prove to herself that she could be a good singer, so she signed up for the talent show.
When tomorrow arrived, Rose started to sing and everybody was amazed. Her voice was beautiful and she looked like an angel.
From that day on she was known at school as "Angel voice" and when she grew up, she became a singer and was very happy.
THE END
The moral of the Story: to win or to lose does not matter, to enjoy yourself is what matters.
Share this short story for kids with your friends on Facebook, Google +, or Twitter with the buttons you'll find at the end of the story. Thank you!