THREE FRIENDS
Short Story written by: Zoila Mariano Faillace
There were three friends who really liked spend time together, but one of them was black, and wanted to be white. One of his friends investigated how to turn his friend into a white kid, and found out that there was faraway town where the sea could change the skin color of those swimming in it.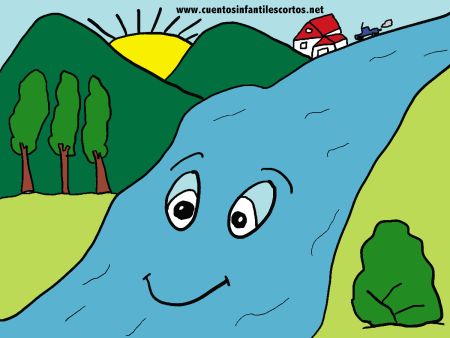 He said to his friend:
"I know how to turn you white"
And the friend said:
"Really? how?"
"We have to travel to a place where the sea can change your color"
And the friend said: "So, let´s go!"
The three friends began their trip, first by train, had complicated moments, until finally reached the place they had talked about.
What a surprise when realized that the sea was a chocolate sea, were excited and got swept up in their wishes, and two of them ended up in the chocolate sea, eating that delicious chocolate.
"friends, go out, so I can go inside to change my color"
They said: "come in, we will swim together"
He went into the sea, later, when they all were satisfied, went out, and the white kids realized that they were the ones that had changed their color instead of the black kid, they began to cry and said:
"We are so sorry, we just wanted you to be like us, God, help us to solve this, we will respect people as they are, we did not realize that what is in the heart is what matters".
Little by little, the chocolate on their bodies was melting. They looked to the sky and said thanks to God. The kids learnt the lesson.
THE END
Moral of the story: Skin color does not matter, what matters is how we are inside our hearts. Religion, skin color or habits do not matter.
Share this short story for kids with your friends on Facebook, Google +, or Twitter with the buttons you'll find at the end of the story. Thank you!