MY LITTLE BEAR
Short Story for Kids written by: Zaira Platon
Once upon a time, there was a kid called Matthew who had a little teddy bear and he took it with him everywhere; even to the garden. He would give him a bath, and comb him and feed him.
One day, his two year old cousin came to visit and wanted to take the teddy bear. But Matthew didn´t let him because the bear was his friend.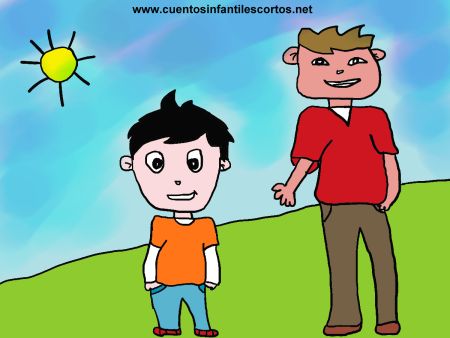 Matthew was like a brother to him, always taking care of him, but he could not live without his teddy bear.
Matthew said to his cousin:
– "I can´t give it to you."
Then his little cousin apologised because he had not understood their friendship.
The next day, Matthew bought a stuffed dog with his savings, so now they both have a stuffed friend and get along very well always.
THE END
Share this short story for kids with your friends on Facebook, Google +, or Twitter with the buttons you'll find at the end of the story. Thank you!