RUTH AND THE SEA
Short Story for Kids written by: Silvia Hernández Suástegui.
Ruth was a beautiful girl with red hair like the sun's rays. Her large, beautiful black eyes which she had inherited from her maternal grandmother, sparkled with excitement at seeing the sea. She liked to walk along the beach to greet the sea and talk to him.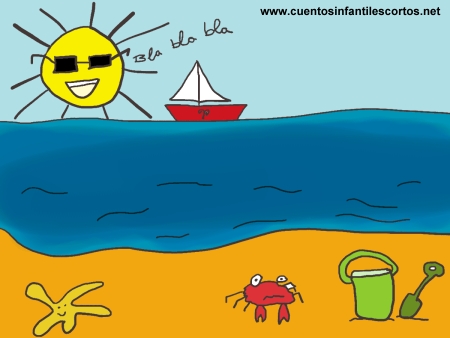 Every time she visited him, the sea waves filled Ruth´s face with salty drops that gave her the feeling of receiving a thousand kisses from him.