MY FAVORITE DOLL
Short Story written by: Agustina Vallejos Duprat
There was a girl called Juliette who was very happy with her family and friends and to live in a beautiful house. Her school had a shop where she could buy sweets, toys and school notebooks.
Every study break, Juliette used to go to the shop to see the toys, especially to see a doll she really liked.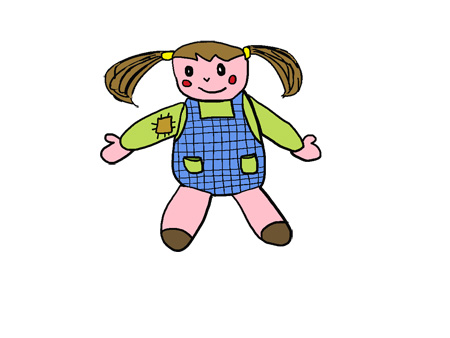 One day her mother saw Juliette looking at the doll, and so decided to buy it.
The next day,  when Juliette arrived home from school, she went to her room and there it was, the doll, on her bed. She was very happy and played with her favourite doll everyday.
One day she was playing with her favourite doll when it broke. Juliette started crying and called her sister.
Her sister bought her a new doll, and Juliette was very happy. She liked the new doll too but never forgot about her favourite doll, and she learnt to take care of her toys.
THE END
Share this short story for kids with your friends on Facebook, Google +, or Twitter with the buttons you'll find at the end of the story. Thank you!