THE GIANT AND HIS SON LUCAS
Short Story written by: Oscar Wilde
There was a giant living with his son Lucas in a big house with a beautiful garden, but they had no friends and were always alone.
Their garden was so big that a group of children would go there to play when the giant was sleeping.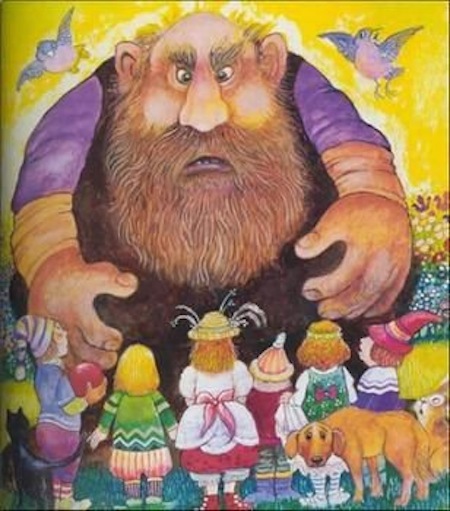 One day the giant and Lucas went out and saw the children, and they ran to hide, but the giant saw them running away and asked:
"Who is on my property?"
The kids came out of hiding to apologise. Lucas and his father accepted their apologies and invited them to come back every day. In this way they would never be alone again.
THE END
Share this short story for kids with your friends on Facebook, Google +, or Twitter with the buttons you'll find at the end of the story. Thank you!