THE GIRL AND THE KING OF SPAIN
Short Story written by: Sergio (10 years old)
There was an orphan who felt very alone and sad. One day she saw a rich man on the street.
She asked him if he was rich, the man denied it, but he was actually the King of Spain.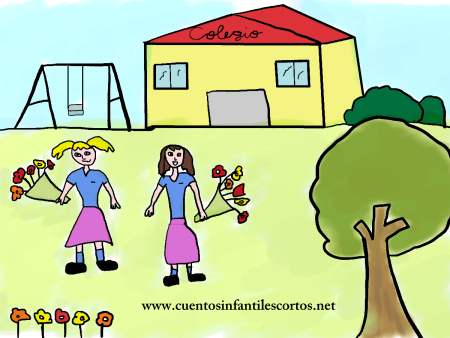 When the King found out that she was an orphan, he ordered his assistant to: "Give the orphans a big house and hire ten carers and nurses for them!".
The girl discovered that he was the King of Spain and was very grateful.
THE END
Share this short story for kids with your friends on Facebook, Google +, or Twitter with the buttons you'll find at the end of the story. Thank you!