HAPPY
Short Story for Children written by: Alma Gonzales Peña.
Caroline was a very happy girl and she used to help other people to be happy. One day she met a boy who was very sad, and she wanted to help him:
– "Whats wrong? Are you ok?"
-"No"- replied the child.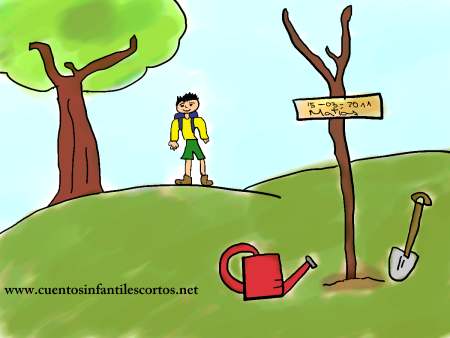 And he told her that he was upset because his parents scolded him often and he didn´t know why. So Caroline wanted to help him.
The next day, Caroline went to her new friend´s house to solve this problem. She watched her friend's behaviour for a few hours and found out what the problem was.
-"You have to be nicer to people, and be careful that you don't make bad jokes They are not funny for the others".
That day, the boy realised what was he doing wrong, and decided to be nicer to people and help them in anyway he could.
THE END
The moral of the story: Be happy and think about the others.
Share this short story for kids with your friends on Facebook, Google +, or Twitter with the buttons you'll find at the end of the story. Thank you!