HARRY THE PUPPY
Short Story written by: Sergio (8 years old)
There was a puppy called Harry who was a bit naughty, but his owners loved him like a son.
They used to take him for a walk every morning and evening.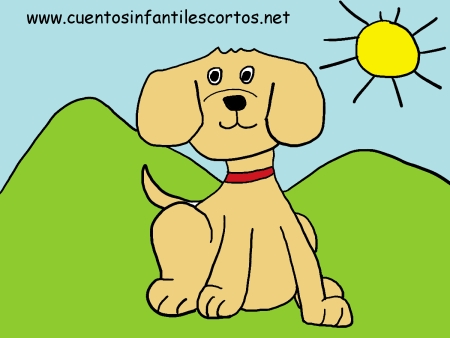 Their nephew was a bit scared of him because he barely knew him
One day, the child went with them for a walk and the dog started to lick him. The boy was frightened in the beginning but after a while he realised how nice Harry was.
Now, the boy goes to Harry´s house everyday to take him for a walk and play with him.
THE END
Share this short story for kids with your friends on Facebook, Google +, or Twitter with the buttons you'll find at the end of the story. Thank you!