HERCULES THE GOOD PEASANT
Once upon a time, there was a little boy called Hercules. He lived in a village with his parents, his brother Aaron, and his sister Lily.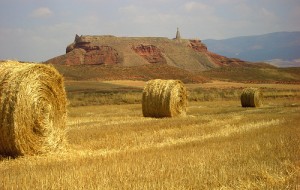 His parents were peasants and worked in the fields gathering the harvest. They survived thanks to the money they earned during the harvest.
John, Hercules' father was old and it was hard for him to work in the fields. One day, Hercules went to help him and they started to gather the harvest and work the land as fast as they could. Hercules worked like a lynx. It seemed like he had extra strength to finish the job.
The ploughs were really heavy, but Hercules could move them with barely any effort. Not like his father who needed the help of two oxen to plough.
From that day on, Hercules was the person responsible for doing that job so his father could have more free time.
THE END 
Share this short story for kids with your friends on Facebook, Google +, or Twitter with the buttons you'll find at the beginning or end of the story. Thank you! Stories for kids written by: www.shortstories.net (a pseudonym).