LULU THE LIZARD
Short Story written by: Griselda Acosta
When Johnny´s grandma went to visit him and his parents, she took her big suitcase full of clothes. Johnny saw that big bag and started to imagine himself sitting inside it and driving it as if it was a racing car.
When his parents were distracted looking after his grandmother, Johnny tried to open the luggage, get in and play all over the inside as if he was driving.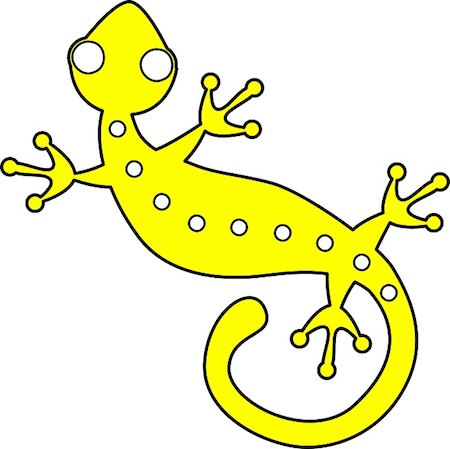 Her mother tried to stop him, but she couldn´t. He actually was a bit naughty and began to cry the moment his parents spotted him. But his grandma had an idea and told Johnny about Lulu:
"Lulu the lizard always looks after you, she observes when are you being a good kid and when you are not".
Johnny imagined Lulu sticking out her tongue when he was disobedient and hugging him when was being a good kid.
Lulu loves Johnny and always takes care of him, observing his behaviour and helping him to be a good kid and giving him lots of love.
THE END
Share this short story for kids with your friends on Facebook, Google +, or Twitter with the buttons you'll find at the end of the story. Thank you!