THE DREAM OF JANIA
Short Story written by: Jania Oyarce Gómez
Jania was a 9 year old girl who wanted to be teacher, a doctor and a princess when she grew up.
But after some time, Jania didn´t want to be a teacher or a doctor any more. And so she asked her mother: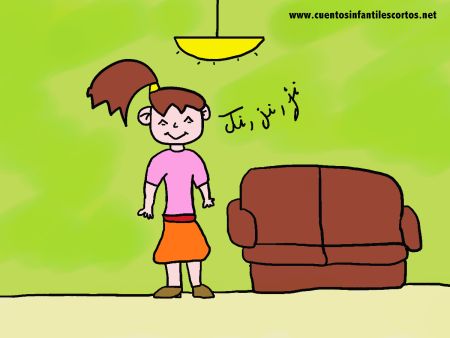 -"What can I be when I grow up?"-
And her mother always answered the same, that she was too young to know yet, and that she would find out what her passion was when least expected it.
One day Jania began to design dresses. She passed all summer designing dresses, and after the summer, started to study dressmaking. There she met her friends Allison and Thiare.
Years passed, and when Jania was 22 years old, she was named the best fashion designer in Chile together with her best friend Thiare.
All her family were proud of her because she had worked very hard and had made such a big effort.
THE END
Share this short story for kids with your friends on Facebook, Google +, or Twitter with the buttons you'll find at the end of the story. Thank you!