JOHN THE GREEN GOBLIN
Short Story written by: Maria Sol Centurión
Once upon a time there was a boy called John. One day his mother asked him to go and buy some food for dinner.
On his way to the supermarket a fairy called Lily appeared and asked him: "Hi John, I am a magic fairy, would you like to be a goblin?"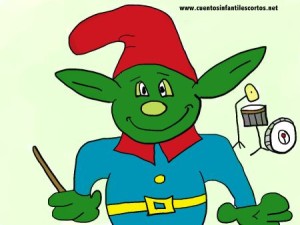 "Yes" – said the child.