THIS IS THE KEY OF THE HOUSE – TONGUE TWISTER
Tongue – twister for children written by: Daniel
There is a house on the square, on the square there is a flat, in the flat there is a room, in the room there is a table, on the table there is a cage, in the cage there is a parrot, and the parrot is singing: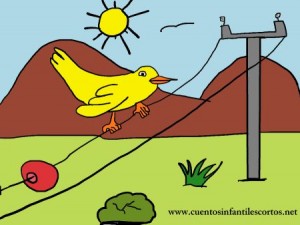 "Parrot in the cage, cage on the table, table in the flat, flat in the room, room in the house, house on the square. That is the key of the house!"
THE END
Share this Tongue Twister for kids with your friends on Facebook, Google +, or Twitter with the buttons you'll find at the beginning or end of the story. Thank you!