LOOKING FOR A JOB
Short Story written by: Laura 11 years old.
Once upon a time there was an 11 year old boy called John whose family were poor.
His parents were looking for a job, but it was very difficult, because they didn't have university qualifications and so companies rejected them.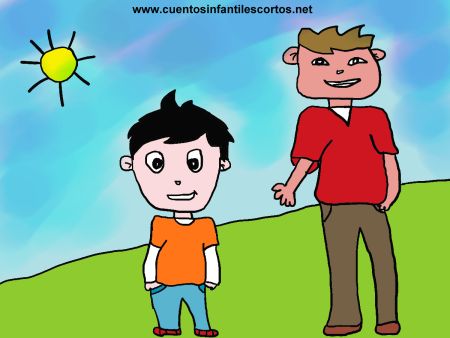 After a few weeks, Lucy, John´s mother, found a job. It was a happy day for the family as now they could buy more food.
After three months, John´s mother was earning enough money to buy food for the whole family, but Charles, his father still hadn´t found a job.
One day, he went for a walk and saw a sign in a restaurant saying: "Waiter wanted".
Charles had no hesitation in asking about the job, and finally, got hired.
When he told his wife and his son John, they all celebrated their new life, because after such a long time, they were happy again.
THE END
Share this short story for kids with your friends on Facebook, Google +, or Twitter with the buttons you'll find at the end of the story. Thank you!