ENCHANTED WINGS PRINCESS
Short Story for kids written by: Adela Garcia
Once upon a time, there was beautiful fairy princess, she was living in her kingdom with her father the king and her mother the queen.
Everybody there was able to fly but her and her family; because and evil wizard had put a curse on the whole family, and the spell could only be undone by a good witch, good hearted with feelings. But unfortunately, the good witch of the kingdom had died.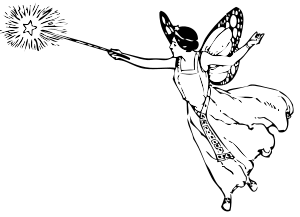 She said to herself:
-"I won´t give up and I will find a good witch to undo the spell!"
But she knew that her parents would never let her go to look for the witch.