GORDON´S SHOES
Short Stories for Kids written by: Sipil Viapa.
When Gordon bought that pair of shoes did not imagine the problem he was going  to have. It seems that the name of the shoe Store "The mad shoe" had something to do with the kind of shoes they sold, but he did not suspect anything.
Bought the pair of shoes on monday and wore them for the first time on tuesday, once he put them on realized that had something strange, the right foot took a step forward, but the left shoe took a step back!.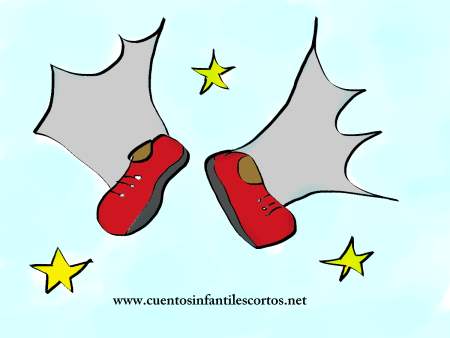 – "Oh my God!" – screamed Gordon – "I can't go anywhere with these".
Raised the left foot and took three steps forward, but when raised the right foot, took three steps back again!
Took the shoes off, put them back inside the box and went to complain to the shoe shop.