THE HOUSE OF GOBLINS
Short Story written by: Martha
There was an abandoned house in the middle of the forest. It was small and cute, and seemed to be very old.
One day an old goblin was wandering around when he saw the house and decided to renovate it transforming the old house into a new and beautiful one.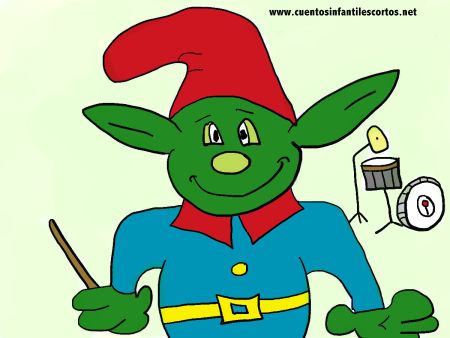 He painted the walls in different colours, made a wooden bed a big table, and other necessary things.
One rainy day, the old goblin was sleeping peacefully when somebody knocked on the door. When he opened it, two young goblins trembling with cold were there begging for refuge.
– "Of course! come in, it´s too cold outside, you can stay as much time as you want." – said the old goblin.
The young goblins were very thankful to the old man and decided to stay at the house to take care of him.
But the most surprising thing was that the two goblins were actually rich and built a big castle to live in with the old goblin so they could take in many other goblins who needed help.
THE END
Share this short story for kids with your friends on Facebook, Google +, or Twitter with the buttons you'll find at the end of the story. Thank you!