LITTLE HEN ON STILTS (SECOND PART)
New Short Story for Kids written by: Miriam de la cruz.
Click here to read: LITTLE HEN ON STILTS (FIRST PART) 
…The merchant was shocked, he thought the hen was offended and turned around to leave the yard, but Jewel's mother with shiny, coffee coloured feathers stopped him. She was the same height and with small legs like Jewel and she held her daughter´s hand.
She asked the merchant: "How much are the stilts? Is it true that they will make Jewel´s legs longer?".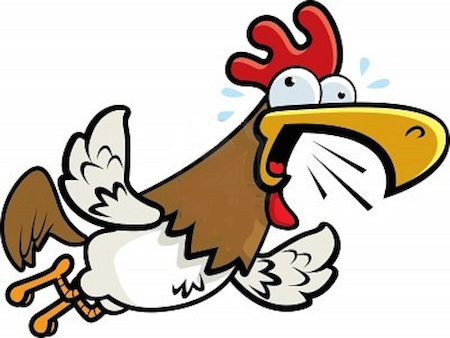 And the merchant said: "It´s true!" People from the circus use them to be taller and to impress the audience. This is the way, they can all see their pirouettes".