OMELETTE TEACHER
Once upon a time there was a potato omelette who was a teacher at a special school. Her pupils were potato children and egg children.
The potato omelette was called Omy, but the children called her: "Omelette teacher, Omelette teacher!."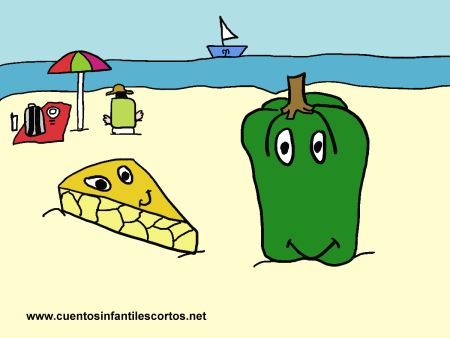 One day, in Science class, Omy was explaining to the kids the meaning of the verb "to fry". After the explanation, the teacher realised that all the kids felt scared.
Omy started to laugh: "Don´t worry, the only eggs and potatoes that are fried are those that don´t go to school. If you study and come to school, nothing will happen to you."
All the students understood this lesson and studied a lot.
THE END
Share this short story for kids with your friends on Facebook, Google +, or Twitter with the buttons you'll find at the end of the story. Thank you! Stories for kids written by: www.shortstories.net (a pseudonym).